It's your kid's birthday, and he wants an ultimate pirate party theme.
So, what's next?
Obviously, being a parent, you would like to fulfill his without fail. But, isn't planning a themed party a daunting task? In most cases, yes, arranging a themed party is a tough task. However, this article is at your rescue.
In this article, you will learn tips to plan the pirate-themed party to make your kid and his friends happy.
6 Tips To Combat Your Kid's Demand Of Ultimate Pirate Party Theme
1. Disguise your invitation as a travel map
Being a pirate, you are always on a journey of mysterious lands to get the treasure. So, bring the same enthusiasm in your guests by sending them a disguised invitation as a travel map. Also, you must mention everything about the event, the games, food, and especially the return gifts.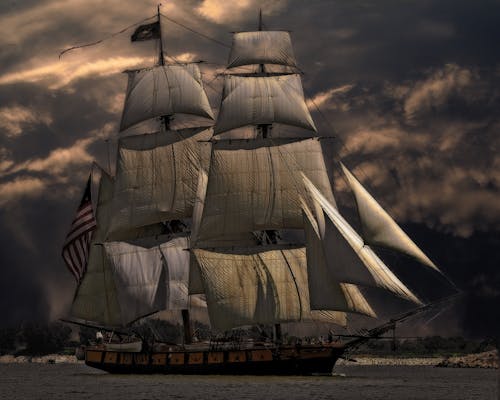 2. Ultimate Pirate Party Theme Decoration Inspired By A Pirate Movie
If you closely observe the movies, you will find that most of the pirate movies have a black flag with a skull on it. Terrifying it could be kids, but for an authentic decoration, it is a must. So, get small flags in black colors stitched to decorate the area. Besides printing banners with a terrifying skull, print them with a beautiful cartoon skull so that kids aren't terrified of flags. Moving further, adding wooden barrels, fake gold coins (chocolates), a treasure chest, and maps will work wonders.
3. Request Your Guests To Come In Ultimate Pirate Party Theme Costumes
If you have planned everything but sidelined the idea of pirate costumes, then your efforts won't be of much value. Dresses are the things that will complete the look. So, in your invitation, you must request guests to adhere to the theme and dress-up accordingly.
Note: You can mention wearing any specific accessory to sport if they have no time to buy an outfit or plan for it.
4. Arrange Accessories For Guests Inspired By Ultimate Pirate Party Theme
No doubt your guests will come dressed up as pirates, yet you must amuse them by presenting unique pirate accessories like eye patches, bandanas, words (harmless), etc.
5. Organize Fun-Filled Activities Like Tattoo And Face Paintings
Pirate Theme is such a vibrant theme to improvise. You can add activity counters for kids to get engaged and enjoy the party. The best activity counter could be a temporary tattoo counter where kids can choose pirate tattoos to get them on their hands, etc. You can also experiment with face paintings because kids will enjoy it.
6. Ultimate Pirate Party Theme Food Menu
Your guests would be surprised seeing the food menu based on pirate Theme. Well, it's not a joke at all. You can make sandwiches of black bread, and make pirate beard burger to grasp their attention. Out of all, Caribbean cupcakes and pirate pizza would be the eye-catchers.
So, don't spend time thinking about what to do and start following the tips mentioned above. Your kids will love the effort put by you!!