Rose Gold Party Theme is one of the elegant, stylish, and stunning themes which one can easily incorporate with occasions like birthday, baby shower, wedding anniversaries, or turning 30s.
So, if you have been searching for an elegant theme to garner your next party, then go with the rose gold theme. Planning the decoration and procuring items will be easy as a cakewalk.
Let's see how to do it?
Steps To Start Procuring For The Rose Gold Party Theme
1. Collect The Essentials For Party
Decoration can wait, but inventories will not. Therefore, start buying essentials like use and throw Plates, Glasses, Napkins, Tabletop, Straws, etc. In the market, there are so many options available to mix and match like some with polka dots, etc.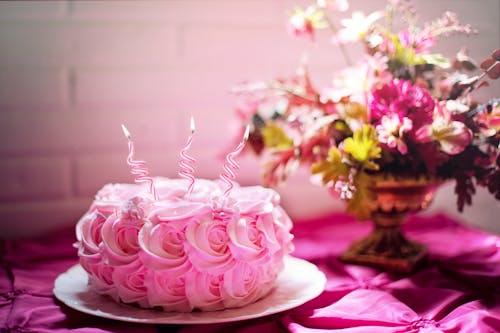 2. Rose Gold Party Theme Decorations
As you have bought the inventories for the party, its time now to select the decorations. To match with the theme you have decided, you can purchase balloon bunting, tossel bunting, and paper fans, specially designed for rose gold themed parties. A few extra additions could be door curtains, themed hats, party poppers, return gift bags, etc.
3. Order Rose Gold Party Theme Cake
The cake is a vital part of every celebration. Therefore, it should not go out of balance. To make your party cake relatable to the theme of the occasion, get it customized from a known bakery. Ask them to add color and contrast related to the party theme.
4. Handmade Your Party Invitations
Instead of buying ready-made party decorations, make your party invitations adhering to the party theme. Use rose gold colors to scribble on the party invitation and write an enticing note to wish their presence. A handmade or customized party invitation will surely win the hearts of your invitees and make them cherish the party all over again.
5. Your Food Menu Should Be In Rose Gold Color
Monochromatic colors always catch your eyes. So, choosing the same color for food items will not only sooth the eyes of beholders but also make them curious about the flavor and recipes. To add in the list, you can choose rose gold colored muffins, cookies, mocktails, etc.
6. Wrap Your Return Gifts In Rose Gold Colored Wrapping Paper
Return gifts are an essential obligation of any party to be prepared for that. Now, as you have a theme party, you cannot let it go offbeat. So, to make everything fall according to the theme, either handmade gift bags in rose gold color or bring customized bags from the market.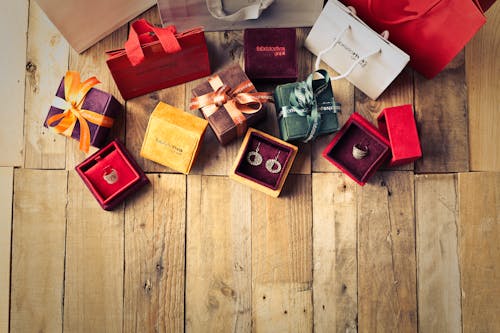 Note: Buying customized gift bags will require an excess of the money. So, handmade them with the help of family.
Are You Ready For The Party?
Although it takes an effort in planning a theme party, especially the rose gold themed party. Yet results are always satisfactory. Therefore, plan patiently and take the help of others if necessary.
There are so many only websites in the market that are selling rose gold decorations, inventories, and whatnot.