Just because you are celebrating the first birthday of your little bundle of joy does not mean you should break the bank. Shelling out big bucks on celebrating your child's first birthday is not a good idea; especially when you are still recovering from the costs of pregnancy and baby delivery. There are several areas where you can make some small adjustments for keeping the costs low. If you think that saving money will get you down on party fun, you are wrong. You can still have the fun elements for the celebration high by working in the right areas to make good savings. Check out a few budget-friendly 1st birthday party ideas for making the bash memorable: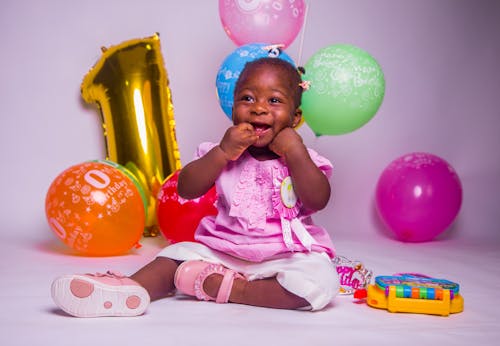 Frame Your Infant's All Firsts
You can keep the décor of the party super simple and sweet by going for a photo collage of all the firsts of your infant. Create a framed image of his first smile, first food, first rollover, first bath, and so on. The décor looks adorable for a party, and it even serves as an excellent keepsake you can cherish forever.
How About Using Crepe Paper Party Decorations?
Are you looking to have a very stylish birthday bash while saving a good amount of money at the same time? Not a problem! Go for crepe paper party decorations. Party favors, napkin rings, lanterns, and everything else can easily be made using paper streamers. They are cheap and highly stylish as well.
Working On Venue Ideas Is Important
Trying to celebrate your child's first birthday on a budget means you will have to do away with this significant obstacle called venue. Of course, you want your child's first birthday to be a grand celebration. Choosing the place for the bash will largely depend on your guest list. Since you are going by a limited budget, it is quite likely for the guest list to be a small one. It should only consist of close relatives and family members. Also, consider the activities you have planned for the event. Arrange everything within your home by demarcating different areas for games and dining.
Get 1st Birthday Snacks
The party will surely have toddlers along with the older guests. Make sure to attend to the culinary requirements of your toddler guests. Display Goldfish, Cheerios, and various other easy pick-ups in cute little treat cups. This way, you will have a polished and beautiful appearance without putting in a lot of money.
1st Birthday Cakes
The cake will take center stage at the party. You should make it look attractive while being within your budget. Going for a customized cake will not work in limited finances. Fortunately, there are great alternatives available. Go for small cakes made explicitly for children. Use this cake only for your child and the other kids for the event. Get another big cake for all the guests. This should not be expensive at all.
The ideas above will help you in organizing an unforgettable first birthday party within a limited budget.